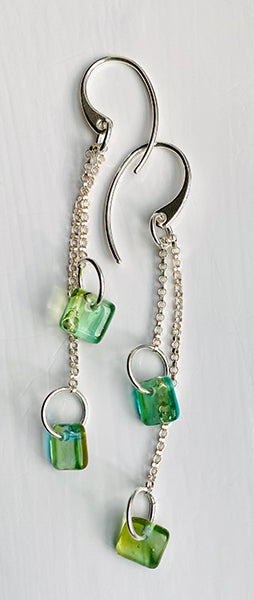 F.I.M.
My Planet Jewel Designs
Regular price $35.00 Sale
Fun In Motion. That's exactly what these SS and Czech glass tiles are! Adjustable in length, you can wear them "balanced" at 2" or off-balanced up to 3" in length. The chain slides with ease to make the moves. So fun! The green/blue/yellow hues of these fired glass tiles will catch the light and dazzle those around you!